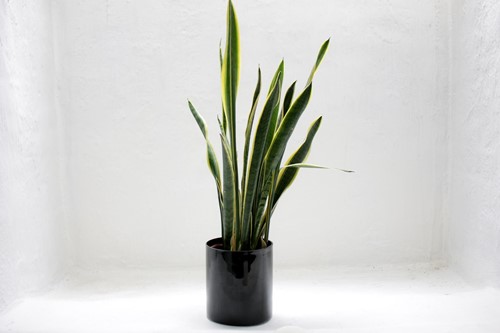 Houseplants have been trending for some time, but have exploded in popularity among homeowners wanting to bring a bit of nature indoors.
Not only can the presence of plants help soothe anxiety and stress, they can also help purify the air in your home.
If you are interested in adding a few new houseplants to your home in order to clean the air and create a natural-looking space, then you may want to consider these varieties:
Dragon Tree
The Dragon Tree plant is a perfect option for those who are new to growing and caring for houseplants. This low-maintenance plant thrives in low light conditions, making it a wonderful addition to any home office or bedroom. Its greenish-purple leaves help to purify the air inside your home.
Areca Palm
Areca Palm is a plant with whimsical palm leaves which you may find adds a touch of the tropics to your interior decor. In addition to bringing the warm weather vibe inside your home, this plant also will actively work to filter out pollutants that seep into the air from common household products that you may have.
Rubber Plant
Rubber Plant is known for its large, green leaves that appear to be made out of rubber. It's these sizable leaves that make it the perfect plant for improving indoor air quality. This plant will soak up the carbon dioxide in your home and convert it into the oxygen that you and your family members breathe.
Peace Lily
The Peace Lily will add a touch of distinction and elegance to your home decor while also significantly improving your air quality. These impressive and easy to care for plants absorb carbon monoxide, formaldehyde and the mold spores that result from dust in the home.
Snake Plant
If you or anyone else who lives in your home suffers from indoor allergies, then a Snake Plant may be the best choice for you. This is one of the most effective houseplants for purifying the air to minimize the suffering of those with allergies. It also thrives in low light which makes it a good option for any room in the home.
Spider Plant
A Spider Plant is easy to care for and doesn't need to be watered frequently, making it an obvious choice for those who are new to houseplants. In addition, it works to remove chemicals from the air that can come from common household cleaners, furniture and more.
English Ivy
English Ivy is a sturdy plant that can live for years with proper care. In addition to its long lifespan, this plant also helps to improve the air quality for people who have breathing difficulties.
Whether you opt to purchase one of these plants or you want to grow several in your living space, you will find that you enjoy living in a home with clean, fresh air. In addition, houseplants can help create a relaxing and peaceful atmosphere, which will allow you to feel at ease inside your home no matter what is going on outside your walls.